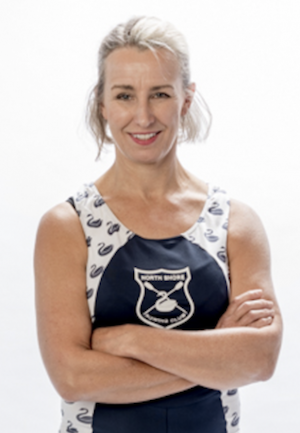 What rowing moment you are most proud of?
Reaching the final at Henley Royal Regatta in womens 8s (and losing). On the way, our club crew beat the England crew who were headed to the Commonwealth Regatta. That was satisfying in itself!
How has rowing shaped you?
It's kept me fit and healthy, found me a global friendship group and is now the prime motivator behind my advocacy work to get better support structures for masters rowers.
What's the biggest challenge you've had to overcome to row your best?
Never being the strongest person in the crew, I have chosen to be the most coachable, the most technically skillful in bladework, and the most adaptable (bowside, strokeside and steering).
What are the biggest life lessons you've learned from rowing?
There is no one right answer; build community spirit and friendship before high performance; listen first before giving your answers.
What inspires you to keep rowing?
The opportunity to make a global change for masters rowers. Seeing the mis-match between the limp national federation support for masters and the giant interest in learning to row as adults spurs me to try to create a new structure in the sport. Not just for masters who race – for recreational masters and to help build up clubs with members who pay their dues and allow the clubs to achieve their goals [e.g. cross-subsidize the juniors from masters revenues].
What club or team are you currently rowing with?
North Shore Rowing Club, Auckland, New Zealand
What do you like most about rowing a single or with others?
I love pack rowing in singles – the individual steering challenges and racing (at low rates); in a crew I love it when the technique aligns and speed comes more and more easily.
What are you currently working towards as a rower? as a competitor?
Pair rowing with a new partner.
What advice do you have for other women rowers?
Bring your friends along! Make your club a fun place for newcomers. Share your expertise.
If you'd like to share your story in our "Amazing Women Masters Rowers" series, please email contact@whywerow.com.